Custom Homes in a Natural Setting
historic Jacksonville | Southern Oregon
Andrews Place is a residential development of custom homes in the forested hills of historic Jacksonville, Oregon.
Our intimate community is limited to just 12 unique hillside lots, defined by stunning natural wildlife and mature trees, five acres of open space with hiking trails, and picturesque surrounding hills. The park-like setting provides a perceptible sense of peace and tranquility, though Andrews Place is less than a mile from downtown dining, wine tasting, shopping, and Britt Festivals—a world class outdoor live music venue. Owners are welcome to bring their own architect, designer, and builder, or consult with our recommended team of Southern Oregon's finest craftspeople.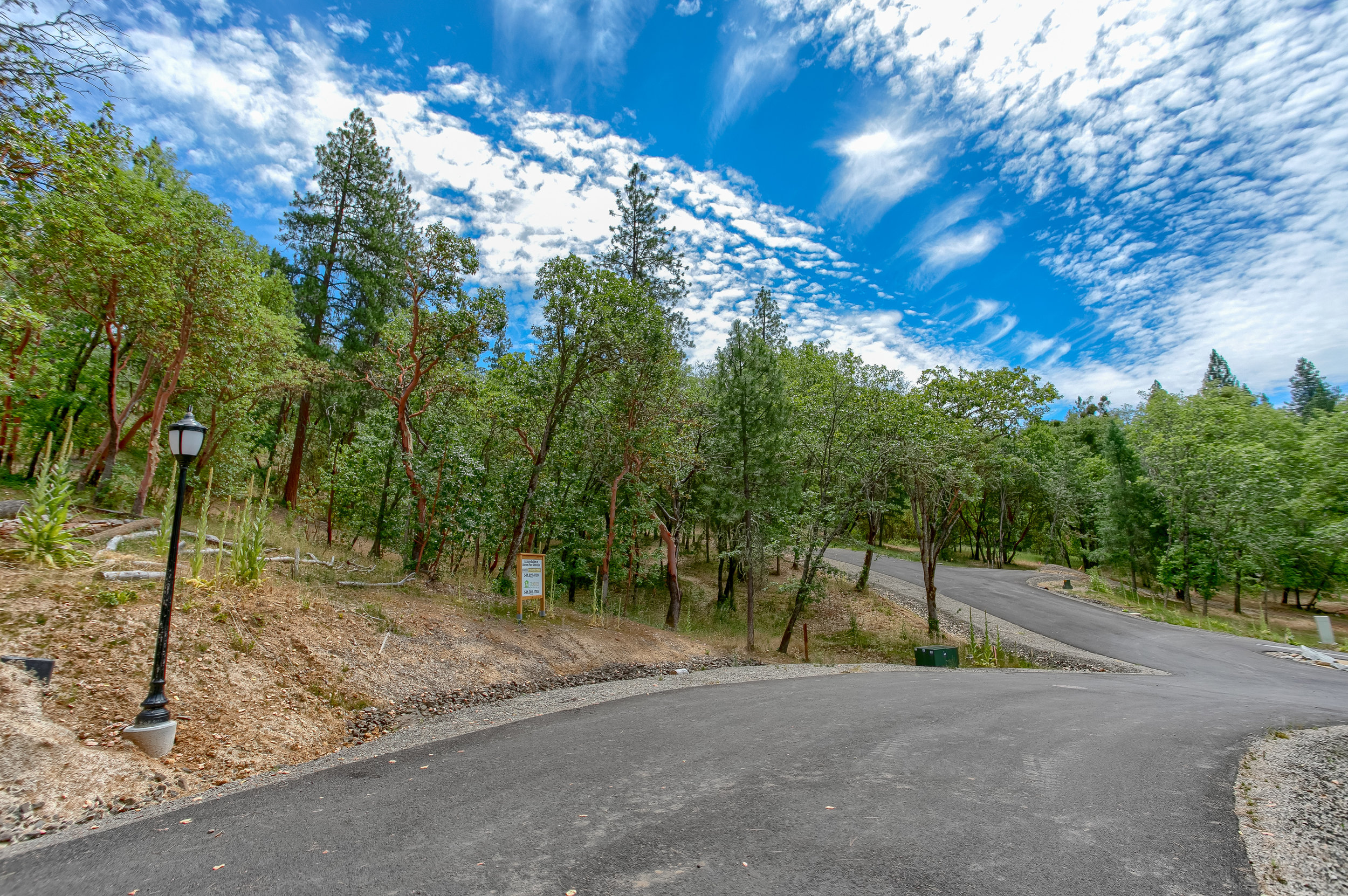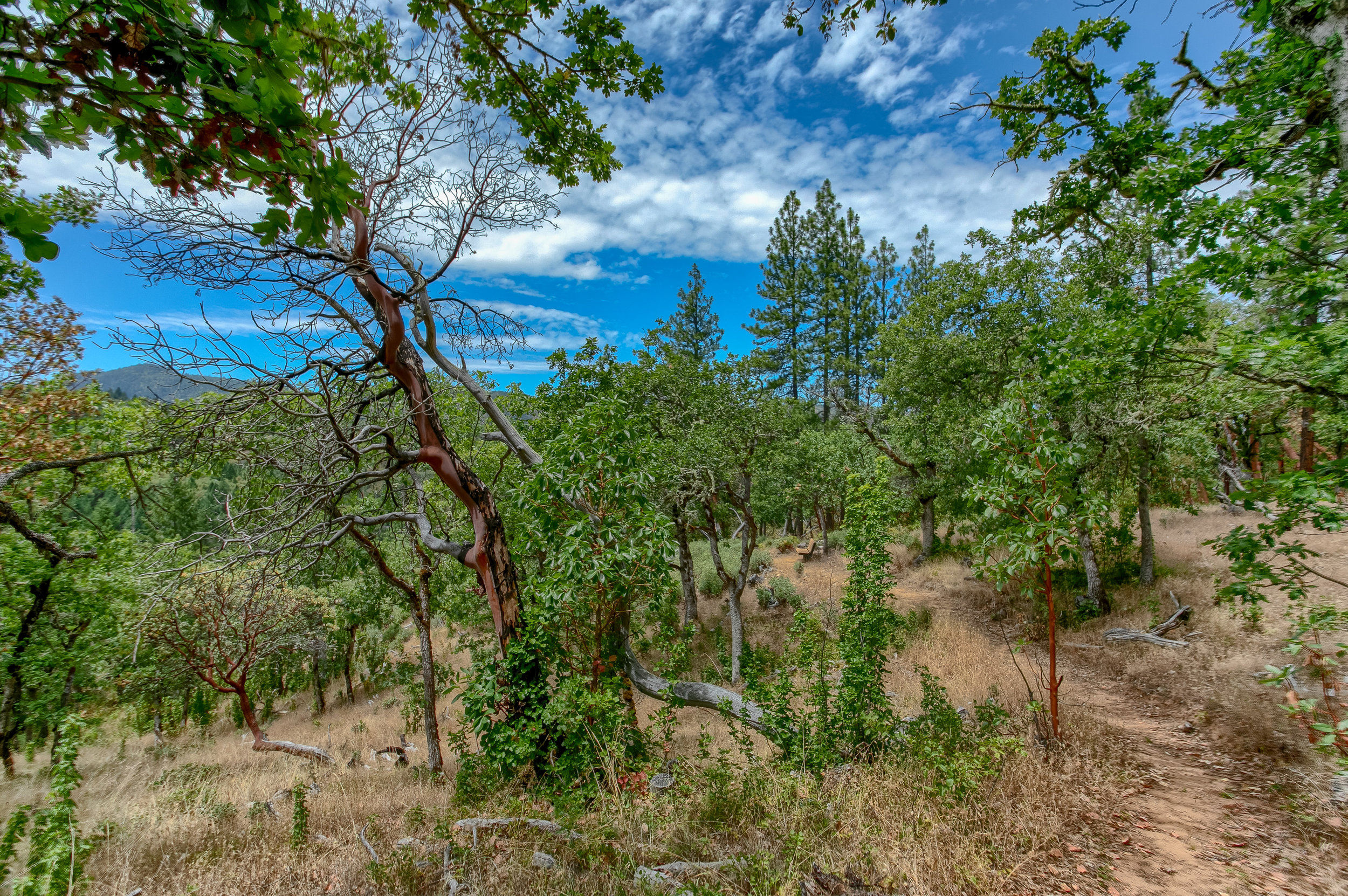 Career craftsman Gary Dorris (CCB #122305) has been building fine residential and commercial properties for over 40 years. His team approach with clients makes the building experience smooth and worry free. The mission of Dorris Construction is to be the best custom building firm in Southern Oregon, with a dedication to excellence, integrity and client satisfaction that is unmatched in today's building market.
Gary Dorris | (541) 821-4199 | garyd@dorrisconstruction.com | dorrisconstruction.com
Josh Morse (CCB #192022) has over 19 years of Custom Building experience in the Rogue Valley. Beginning as an apprentice Carpenter, Josh learned at an early age the skills and knowledge to build custom homes from the ground up. Working for a few of the area's top builders provided him the opportunity to hone his skills on some of the most unique and custom residential projects in the area.
Josh Morse | (541) 301-1785 | josh@jrmorseconstruction.com | jrmorseconstruction.com
Our designated homeowner's association architect is Gary R. Collins, AIA. One important design consideration of Mr. Collins is aging-in-place. This is a sensible response to the realities of our local demographic, and the general aging of our population. The plan keeps daily living spaces on one level. Aging-in-place design is a convenience for many, reduces the chance of fall injury, and is important for everybody who intends for a custom home to be one of their last.
Gary R. Collins | (541) 702-2116 | grcarch@charter.net | aiaso.org/g/gary-collins-architect
Natural Systems Landscape was formed in 1980 by Mike Starr, formally Parks & Recreation Director for the city of Medford. Due to this experience, we are able to move faster on projects, knowing the in's and out's of development codes within the Rogue Valley. Deer-resistant plantings at Andrews Place include Abelia, Barberry, Boxwood, Blue Oat Grass, Burning Bush, Genista, Holly, Kinninnick, Lavender, Manzanita, Mexican Orange, Mugho Pine, Osmanthus, Pieris, Japonica, Potentilla, Red Twig Dogwood, Rosa Rugosa, Rockrose, Rhododendron, Rosemary, Sage, Smoke Tree, Spiraea, and Vine Maple.
Mike Starr | (541) 779-2965 | info@naturalsystemslandscape.com | naturalsystemslandscape.com
Tap the link below to view/download public HOA documentation and maps for Andrews Place via Google Drive (no sign-in required).
Since 1998 the Catherine Rowe Real Estate Team has cultivated a reputation for professionalism, in-depth understanding of the Jackson County housing market, and for putting our clients first. Our team of expert realtors is well equipped to help clients expediently list, market, and sell, or find an ideal property to suit their needs. We invite you to discover what sets our team apart from the competition. We're now offering our Exclusive Listing and Buyer Proposals for Southern Oregon. Visit our website, call, text, or email us to receive a free copy of our Exclusive Proposals today. We look forward to knowing you!
Catherine Rowe Team | (541) 816-2053 | roweteam@johnlscott.com | roweteam.johnlscott.com
Legacy
Jacksonville was designated a National Historic Landmark City in 1966, but that's not the only reason it's special to me. I grew up here and so did my father, Andrew Owings. This property was part of his maternal grandparents' homestead. My great grandfather worked the land, and there are still remnants of his apple orchard across the street from Andrews Place.
My grandmother's family, the Fletchers, occupied a ranch house across from the present-day site of Andrew's Place. In the 1850's my family came from Missouri and Tennessee to settle in Jacksonville. The grave of Elias Owings who died in 1854 is inscribed simply, "A Jacksonville Pioneer". My paternal grandfather, James J. Owings, was a renown photographer in the Rogue Valley during the early 1900s.
Although the property was originally part of Andrew's grandparent's homestead, my Dad often visited as a boy while growing up in Medford, and my family has owned the property since 1949.
Andy and Josephine Owings bought the original 4½-acre parcel from R.W. Dahl for $1500 with only $10 down, and received the deed to the property in 1953. Andy and Jo bought also the adjacent property in 1963, again with only $10 down.
After years of keeping deer out of his garden, my father passed away in 1992. My mother died in 2000, and spent her last years reliving stories of her Jacksonville friends and neighbors for the entertainment of her grandchildren. The development's streets are named Andrews Place and Josephine's Way because it may have been Andy's place, but it was always Josephine's way.
People are drawn to Jacksonville for it's peaceful community setting, world-class cultural attractions, and gold mining history. As I grew up living on the property, I discovered acres of gold in my own backyard. Not the kind of gold the miners sought—but a golden place to grow up, rich with golden oaks and many golden friendships. Jacksonville has become a mecca for those yearning to live in a real community where neighbors are neighborly.
Andy Owings was the quintessential good neighbor. If you needed help all you had to do was ask Andy. Andrews Place will be a fitting legacy for his devotion to small town neighborliness.
I grew up living in Andrews Place and I enjoyed every minute of my time there. I know you will be just as happy when you make Andrews Place your new home.
Location
1055 South 3rd Street
Jacksonville, OR, 97530
United States
Contact
Schedule a private tour, request details, or ask us any questions you may have. We look forward to knowing you!
LISTINGS
Catherine Rowe Real Estate Team
PHONE
(541) 708-3974
EMAIL
roweteam@johnlscott.com